History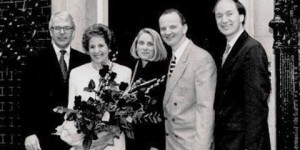 Marriage Week has always been a collaborative project drawing on a range of organisations and networks to be successful. Right from year one, its strength has been the combination of local activity and national media events that have sought to strengthen and celebrate the marriages within their sphere of influence.
The project was started by Richard and Maria Kane while Richard was national director of charity, Marriage Resource.
Marriage Week UK celebrates the diversity and vibrancy of marriage as the basis for family life in the UK. It is timed to include Valentine's Day (7th – 14th Feb 2011) and has been held every year since 1997. It has attracted the support and attention of a host of political, religious and media figures.
For Marriage Week 2017 and beyond Marriage Week UK became a project of Marriage Foundation.
Marriage Week UK operates within the framework of Marriage Week International which is coordinated by The Future Way Trust which is spearheading the development of Marriage Week in other nations.