There's never been a more important time to have fun. 
But when I was asked if I would like to write about fun for Marriage Week 2021's Naked Marriage campaign, I wondered if I could have been set a more challenging task in the middle of the third lockdown of the covid-19 pandemic. 
Having fun with your spouse or partner is undoubtedly incredibly important.  It has huge benefits for our mental and physical health and is hugely beneficial for your marriage or relationship too. 
Yet, for many couples its been difficult to find the fun through recent times.  
IT STARTED ALL SO WELL 
At the start of a relationship, couples spend lots of time going to fun places, having fun experiences, laughing a lot, perhaps teasing each other and flirting.  
When we "settle down", we start dealing with the mundane things in life. The conversation focuses on who's turn it is to unload the dishwasher, feed the cat and how to cover the bills for the month. Definitely un–fun topics.   
For couples who go on to have children, limited one-on-one time is eclipsed by how to share caring responsibilities. 
While these are all important, or certainly important in the moment discussions, things can start to feel pretty serious and dull. 
INJECT YOURSELF WITH UN–FUN VACCINE 
It's time to act. Rid yourself of un–fun and bring back the magic. 
Making time as a couple to talk intentionally about how to have more fun together is a good place to start. Intentionally means doing something deliberately. In other words, don't wait for it to happen. 
Think about new adventures that you can experience for the first time together. Even couples who have been together for many years will have places to visit and things to do that neither have experienced before.  
It's not all about planning a big outing or experience though. In our family, we enjoy turning the music up loud and having a dance around the kitchen. Occasionally we'll pop the disco light on and perhaps even some flashing neon glasses. It never fails to bring joy, and my husband and I will invariably end up laughing hysterically. Fun doesn't have to cost the earth.  
However, a word of warning. What might be heaps of fun for you, may be your partners worst nightmare, and vice versa. Luckily my husband and children love me making a fool of myself on the kitchen dance floor. I love it too.  
The more you practise having fun, the more it will become part of everyday life.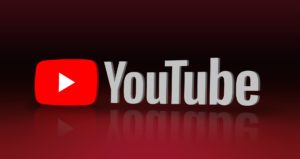 Check out this short social media video produced by Premier Radio for the Uncovered series:
"Coordinator of Marriage Week, Michaela Hyde & her husband Nick speak to Premier Radio's Chick Yuill about the importance of fun in their relationship."