I'm going to say it from the outset, marriage is hard work. Patrick and I have been married for over 25 years now and I love him dearly, but I can honestly say that I feel like I'm still getting to know him. 
We've both very different people from when got married. For a start we were very young (21 and 22) but we had been together 6 years before our special day in January 1996 and everyone agreed we were well suited. We shared the same values, had similar hopes and dreams. 
Our first year was amazing. Patrick had been living and working for the previous 3 years in South East London as a youth worker for a church. Up until we were married, I was living with my parents in Essex, commuting into London for work. We did our best to see each other as much as possible, but logistics were not always easy. It was wonderful being married, no longer having to say goodbye at the end of an evening together. 
We had great adventures, we travelled, spent time with friends, bought a home, got a dog, and then, after 7 years focussed on started a family. That's when the first big change came. Our introduction to parenthood was via a 48 hour labour which included abandoning the hope of a home birth, being ambulanced into hospital, and then for the next 5 days hoping and praying our baby girl in an incubator would make it through. She did, and we were happy, but our relationship had changed. In some ways Patrick and I were closer as we together looked in awe holding our precious daughter we had jointly created. But at the same time, we had got close to realising how fragile life was, and we both responded in different ways. I was positive and grateful that the "what if's" didn't happen, whereas Patrick would experience unease over anything to do with health from that point onwards, and slowly his life became more and more challenging to remain positive. 
If only I'd understood words like "trauma", "anxiety", "depression" at that point. But we didn't even know the words let alone understand what they meant. We had no idea how to reach out for help. If we went for prayer, it was suggested we had a lack of faith, sin in our lives, or were not praying hard enough. 
Patrick was the most committed husband and Father, yet he was struggling. I wanted him to be like me, to react to things like me. I couldn't understand why someone who had so many wonderful things happening in life, could struggle the way he did. It has taken me years to realise it's because Patrick isn't me, and it's ok for him to react to things differently to me. 
Before I used to think the longer we were married, the more alike we'd become. In some ways this is true, however I now realise as time passes, the more we also change as individuals. The biggest lesson in marriage, for me, is to take time to listen, learn, understand and see the world as my husband does. This allows the experiences of the highs and lows of life to be shared more deeply. This particularly relates to caring for each other's mental health needs. Knowing when to give space, or when to sit and hold him. Realising 
that truly listening is the best gift I can give. I'm still learning, but so grateful that Patrick is patient. Here's to the next 25 years. 
For more information visit www.kintsugihope.com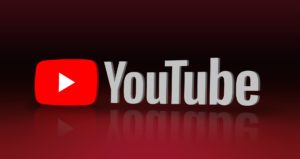 Check out this short social media video produced by Premier Radio for the Uncovered series:
Diane and Patrick Regan speak to Premier Radio's Maria Rodrigues about navigating mental health within a marriage.