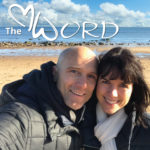 Is friendship an important ingredient in a healthy marriage or relationship?  If so, what does is look like for the couple?  Can you be married to your best friend? Are you a good friend to your partner?
In our fourth episode, we look at how friendship marked the beginning of our relationship, how we've been intentional in developing and maintaining our friendship and how it is the basis of our marriage now.
The M Word is presented by Michaela and Nick Hyde. They talk openly and honestly about the highs and the lows of marriage and relationships, including theirs. This podcast is for you whether you think marriage is a good idea or if you don't, either way it is for everyone who thinks that making a relationship work and last, like most things in life, is worth the effort.